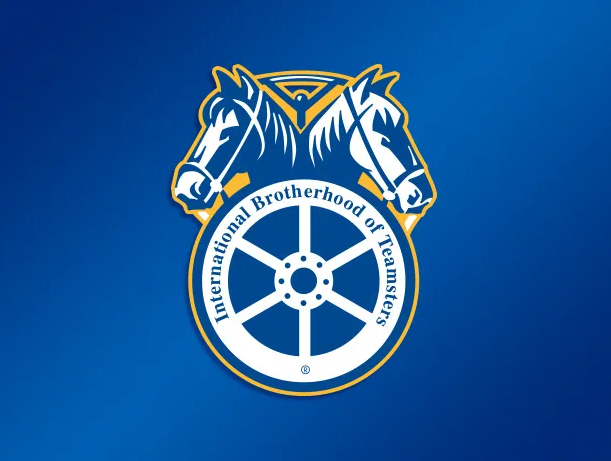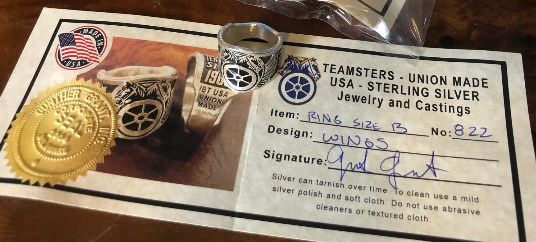 WELCOME FELLOW TEAMSTERS! I am Grant from Gunther Grant here in Henderson Nevada Local 631. I have been given the amazing opportunity to be a UNION MADE casting company that will provide TEAMSTERS with some new items I created for the 1,500,000 members worldwide. I want to thank Local 822 for their help in making this happen and will continue to expand and perfect my craft moving forward. I make these here in the USA in Nevada and only use USA-sourced silver and USA supplies and materials.

Any questions or custom designs for your specific lodge, I am here for you. Scroll to see my process and if you want to order.

IBT Cigar Band Style Rings
I hand cast each ring out of solid STERLING SILVER to your exact size. I cast them to size so there is no solder or weld that can come apart over time.
These are thick, strong and flat with no sharp edges. I designed them so they won't catch or bind on gloves, clothes or while at work.
I also

FULLY GUARANTEE my work
Choose or create your own design!
OR let me do it for you. Tell me what you want via (Email) and I'll do the art.
Choose your design and top logo color and add your local lodge # below.
If you want to custom design your ring scroll down and see how easy it is.
Or email me your questions!
Seach my website for ideas

!
Rings in this image are black enamel
with antiqued sides
If you want your LOCAL # and design you can choose from the designs above or email me and send me art or hand drawn idea and I will create the finished art and send it back to you for approval. You can get ideas by looking at my website pages. Click on either "Cigar Band Rings" or " Custom Orders" to see what I can do for you. If its for the TEAMSTERS, there are NO mold, art or shipping charges. ALL MADE IN NEVADA USA!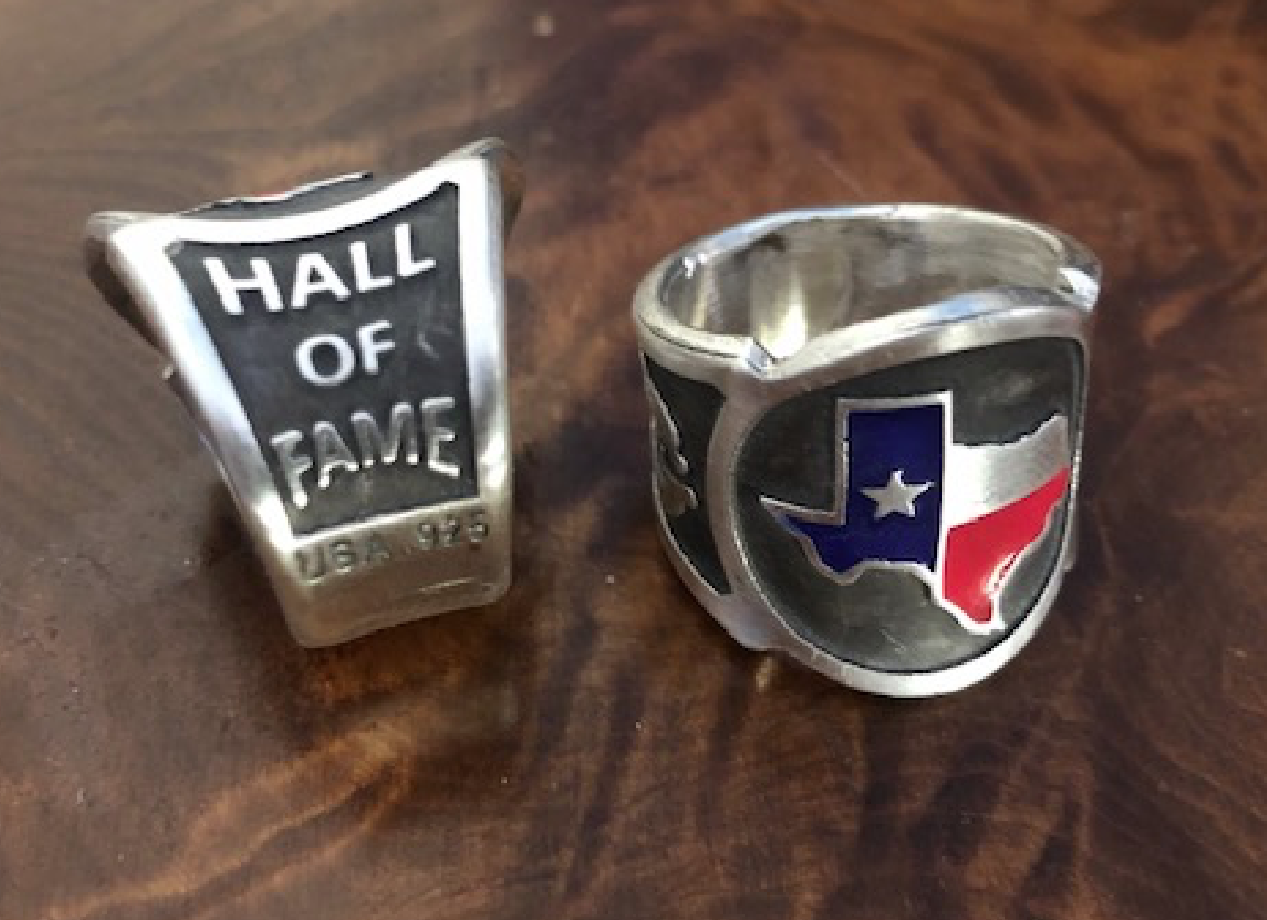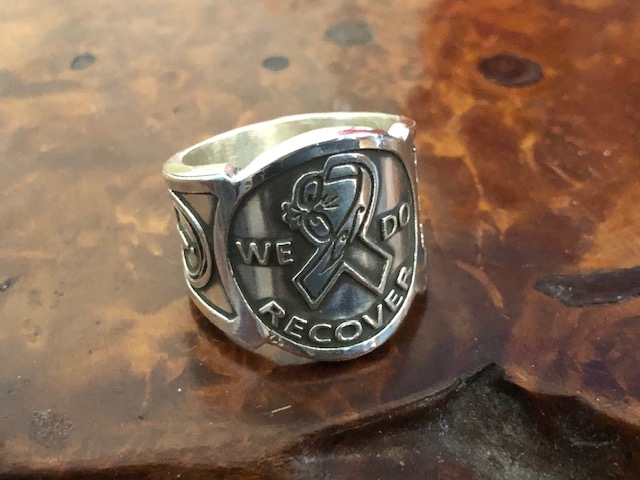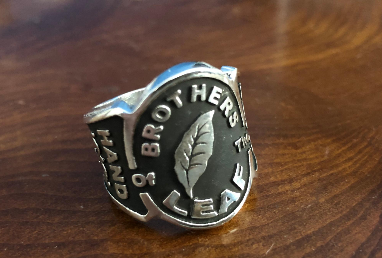 AND TOGETHER
WE WILL CREATE UNIQUE CUSTOM CREATIONS




Your name, art, logo, mascott
Your local ###, state

affiliate logo or message here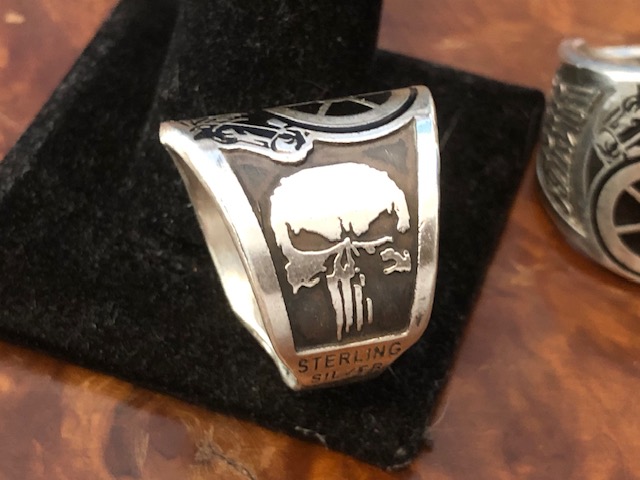 NEW rings designed and shipped to the 728 and 804
NEW Local 120 in BLUE
The band is tapered to allow
finger to bend easier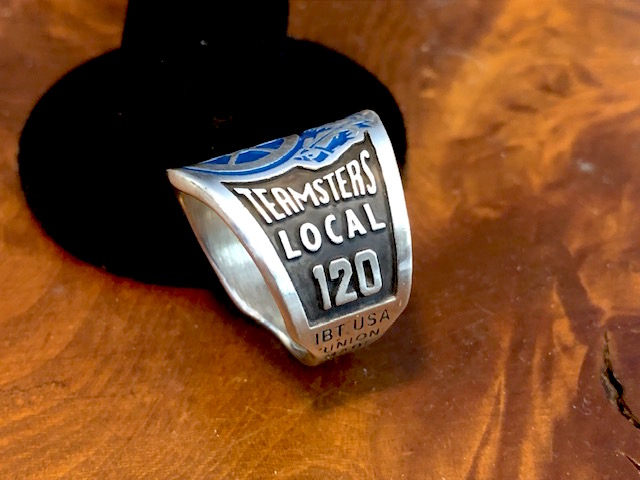 Ill list the art for the ladies designs this week
Local 120 Design D (In BLUE)

If you want a NEW design for your local, email me your art or ideas and I will send back art for approval. (Email Me)
Black - Blue - Red - Green